BC Housing finally flattens the last of 45 buildings at the Little Mountain Housing Project this week. The demolition took place on Tuesday December 16, 2014.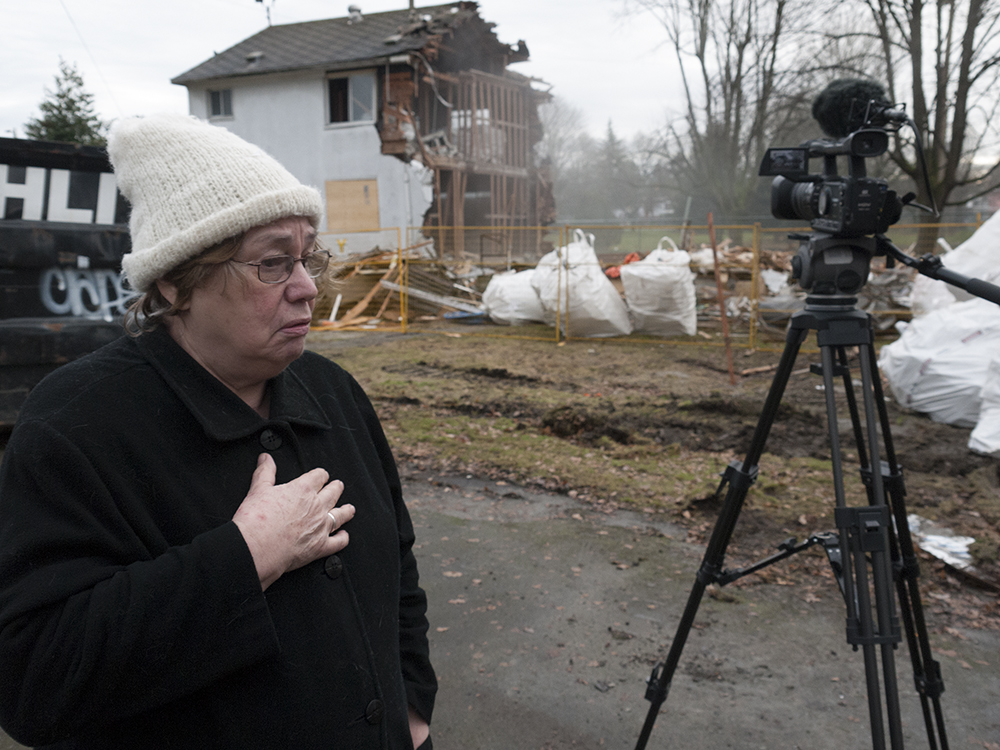 Karin Nicholetti, the last tenant to move out, payed her respects.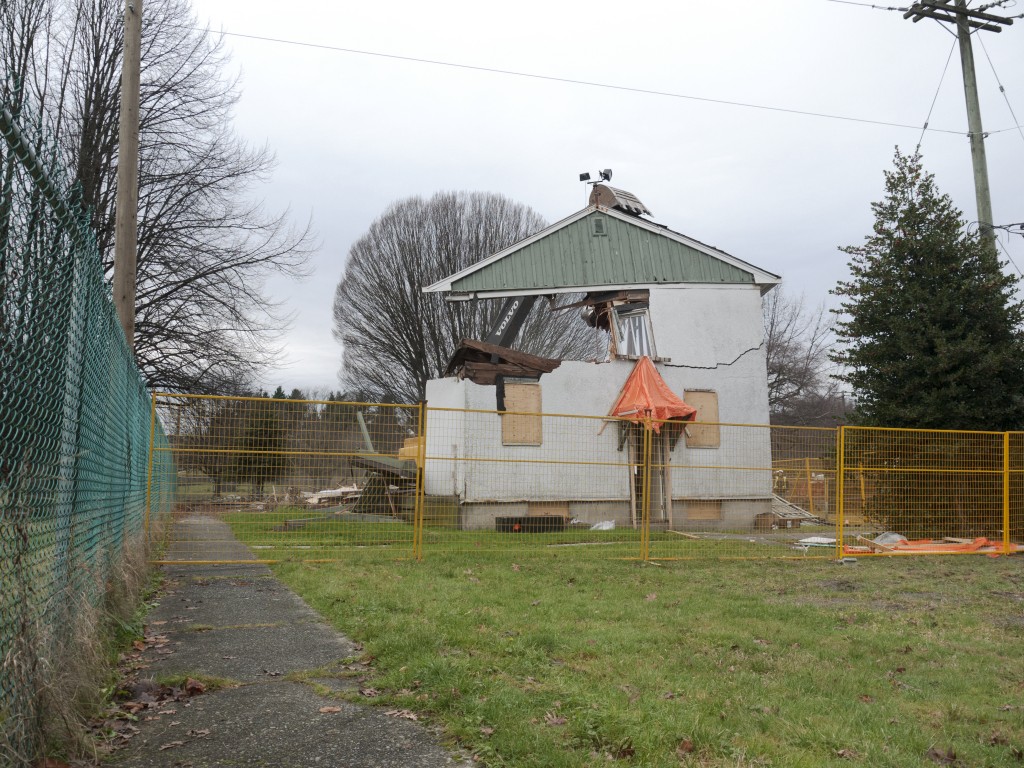 The last 3 Tenants had fought for and won a 5 year demolition reprieve. BC Housing attempted two times, in 2009 and 2012 to evict them.
The redevelopment of Little Mountain has been a failure. So much so that BC Housing is now taking a new approach: they intend to sell all their social housing assets to non profit organizations. This new intiative (as always with out any public consultation) will transform the housing portfolio from government responsibility to charity work. Such a profound change deserves some sober second thought, yet the Minister of Housing is rushing forward with it. The first will be Stamps Place. What are the long term ramifications?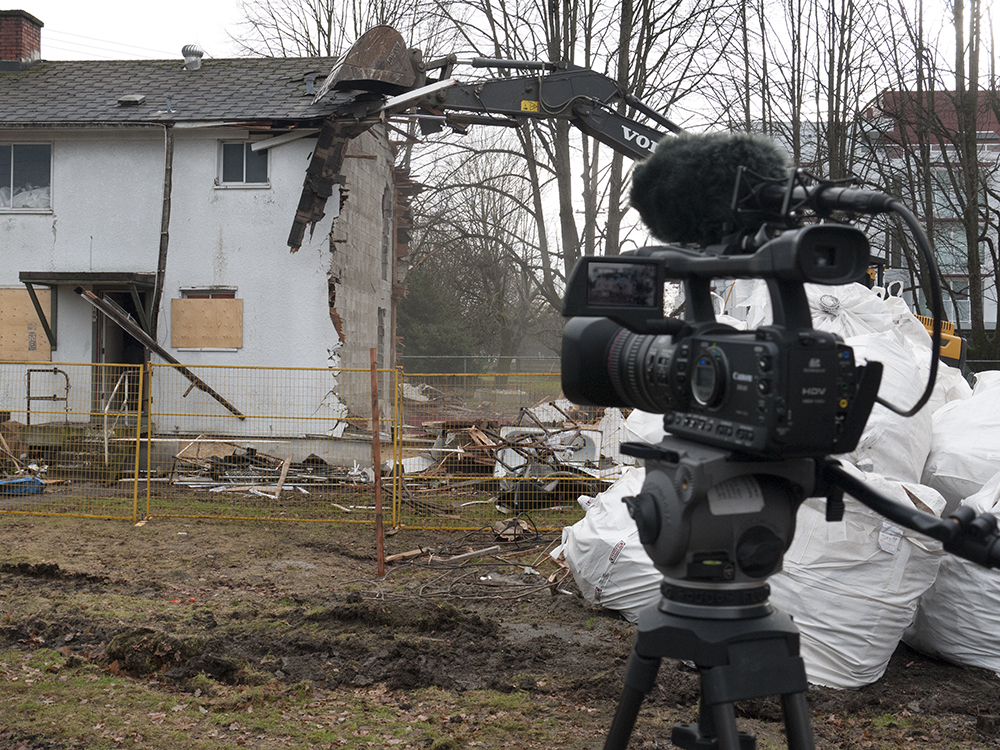 This is the last scene of my documentary film.
Now, it's time to head into the editing suite.
With your financial support we can make a truly great film.  It's never too late to make get involved. Find out more about the fundraising campaign at littlemountainfilm.com
Sincerely
David Vaisbord