1.  Police called to Little Mountain Housing AND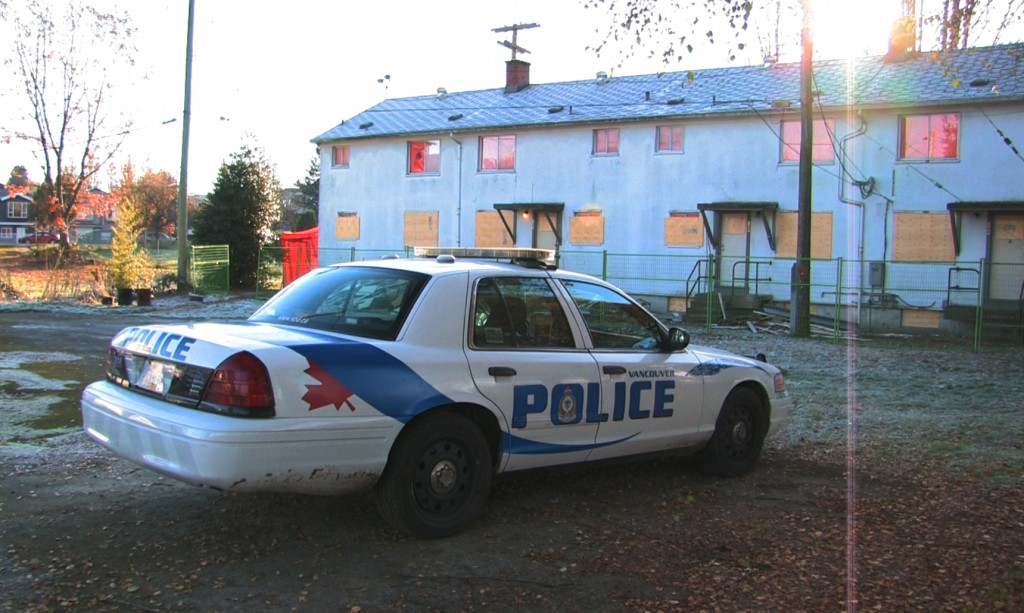 2.  The last tenant leaves Little Mountain.
This week on monday morning Karin Nicholetti – the last remaining tenant of the last building at Little Mountain – called Vancouver Police to report a violation of the BC Tenancy act, claiming that BC Housing personnel had entered her suite at Little Mountain without her permission. Apparently the BC Housing operatives became somewhat cavalier after winning a court order to have Nicholetti evicted. They had neither the order itself nor any authorization to enter her suite at that time.
Karin Leaves Little Mountain
Later that day they returned to hand-deliver the order to Karin. This time Ms. Nicholetti had no cause for distress. The order granted her an additional 48 hours of tenancy.  That 48 hours ends at 4pm TODAY (Wed. November 19) when she hands over the keys to BC Housing. I'll be there to open a bottle of champaign to celebrate her 2800 days of resistance, and the contribution that she and the last tenants made, to the history of community action in B.C.
If you want to come by and witness the passing of the keys, bring some glasses or better, a bottle of bubbly and toast with us!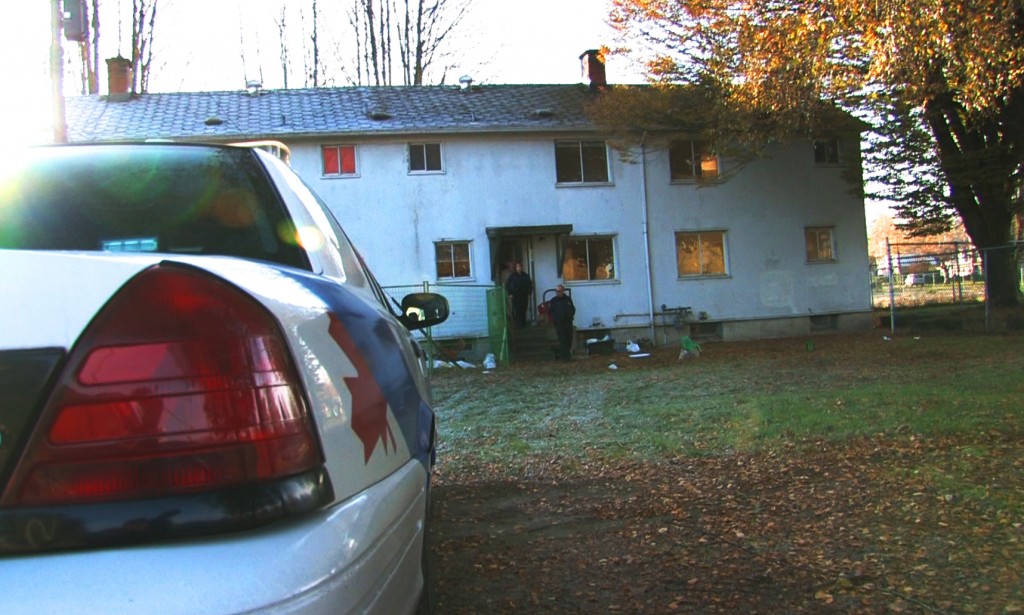 Cheers,
David V