Last night I attended SCARPE – UBC's School of Community and Regional Planning's all candidates debate at UBC Robson Square.

This meeting is required viewing for the upcoming election, and you can click on the link at the bottom of the page to view it.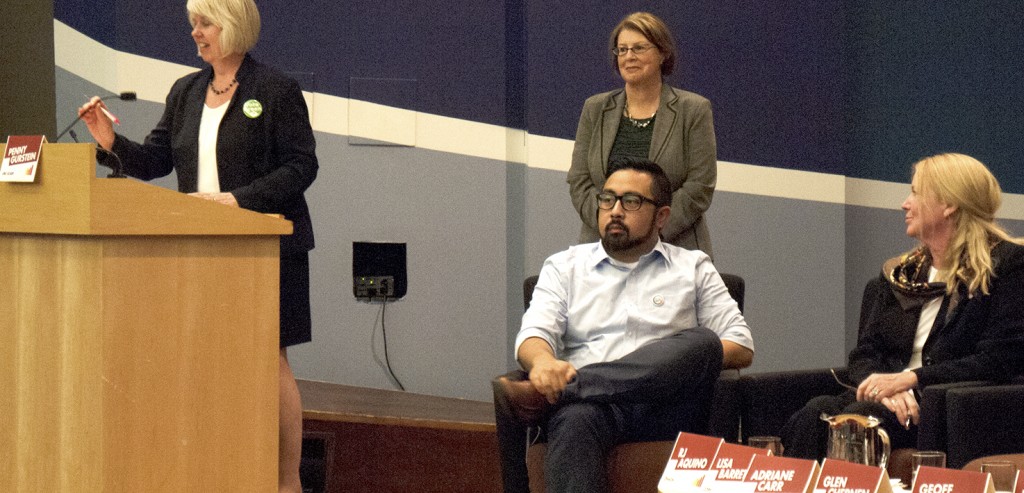 I was very impressed with Cope's Lisa Barrett, two-time former mayor of Bowen Island, and Adriane Carr of the Green Party.

One City's RJ Aquino has his heart and policies in the right place, and I have a huge amount of respect for David Chudnovsky, who's the fire behind One City.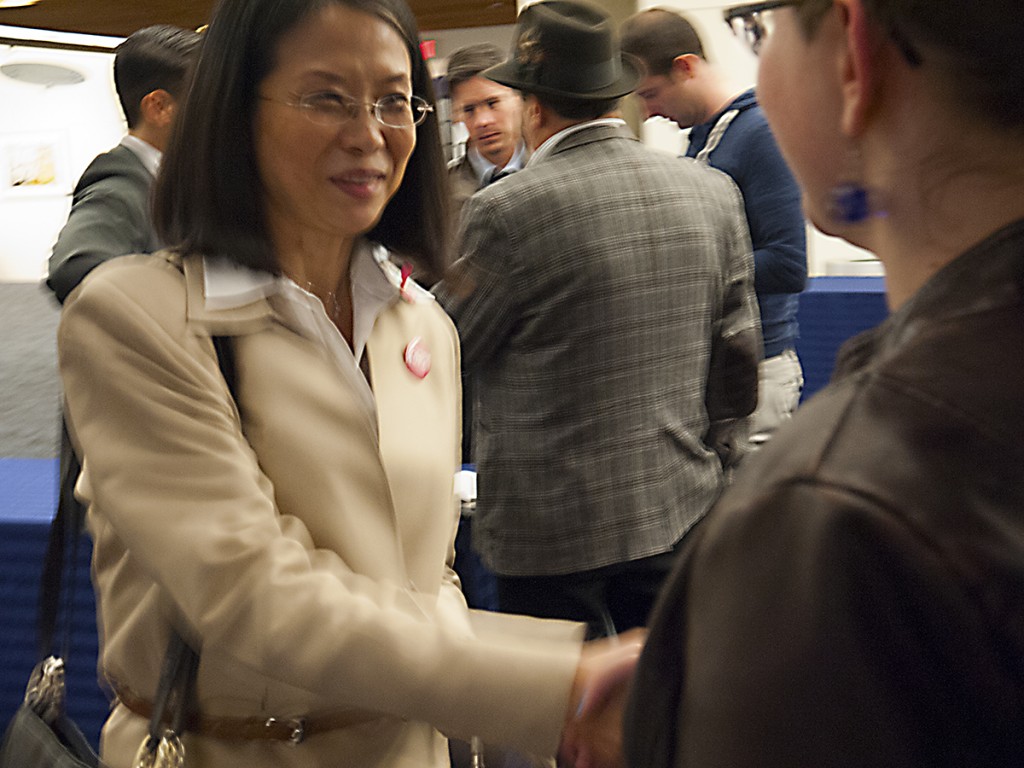 Meena Wong met with audience and debate participants afterward. I spoke with her after the debate and agree with her housing policies. If she wins she will be the first woman and person of Asian descent in the mayor's chair! They say that she has an uphill battle against the Vision machine. This will be an interesting election!

The entire debate can be viewed here:

Kudos to Dr. Penny Gurstein and colleagues at SCARP for putting together a great event.
David Vaisbord
For information on how to support the film project go to: http://www.littlemountainfilm.com/