Hello Friends and Neighbours,
Check out the Summer 2013 issue of Point of View Magazine. A feature article about The Little Mountain Project is inside! It's a concise overview of what I've been doing over the past 5 years.
You can read from here:
POV Magazine & The Little Mountain Project 2013
or from POV Magazine:
http://povmagazine.com/articles/view/the-little-mountain-project-a-hyperlocal-manifesto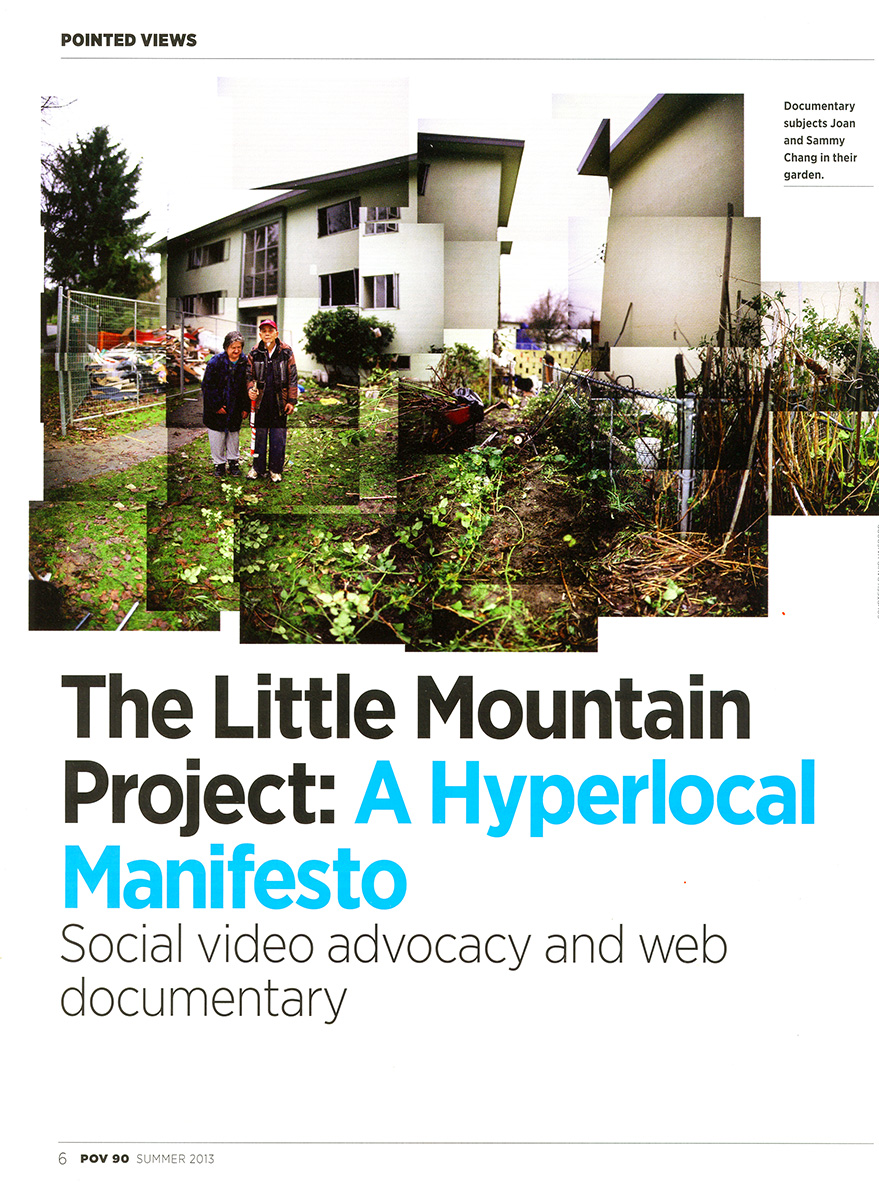 POV is Canada's premiere magazine about documentaries and independent films. If you would like to read the entire issue, you can find it in magazine shops across the country.
The cover looks like this:
(I've added the notes in RED)
Cheers,
David Vaisbord
The Little Mountain Project