BC Housing prepares the last Little Mountain Rowhouse for demolition.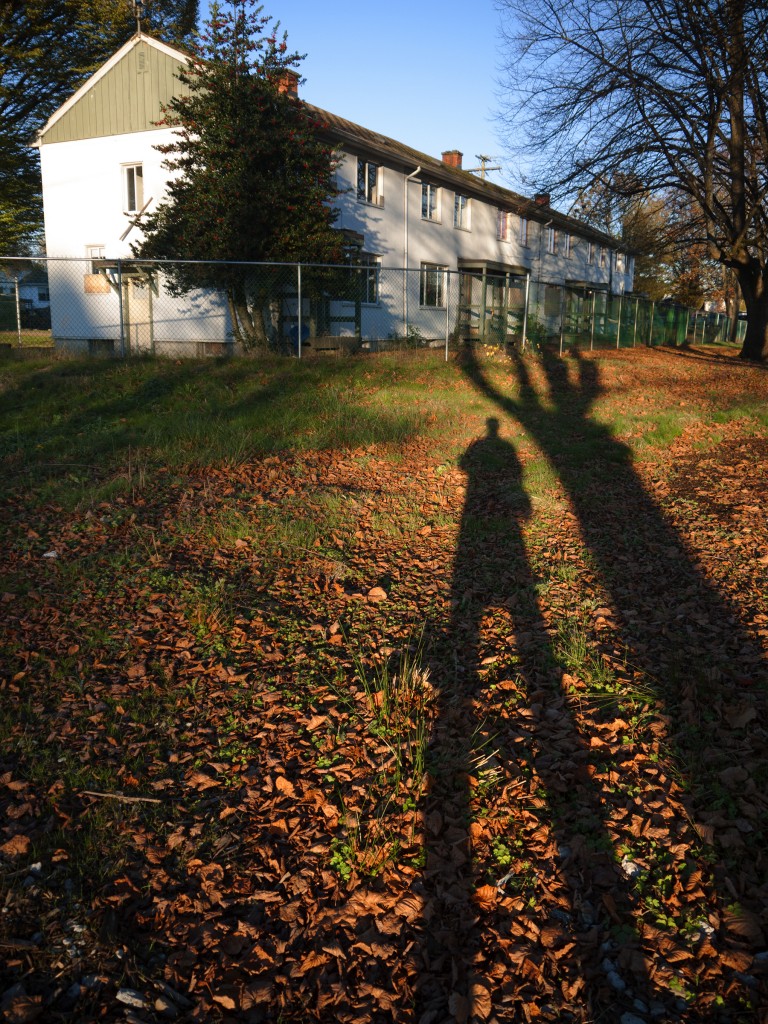 Last week a good friend of mine who is a Vancouver artist, informed me that she had just received an eviction notice from her studio.  I thought right…here's another instance of how its getting harder and harder for anyone except the international business class to afford to live here.  The Vision party is doing what they can, a couple of months ago they held a lottery to chose one arts group – out of dozens – who would get one new studio space in Vancouver.  Forgive me if I'm underwhelmed.
Meanwhile a building at Little Mountain with 6 good suites of over 12,000 total square feet awaits demolition.  Any major dude who knew Vancouver development politics would tell you that this spot on the Little Mountain site won't be ready for construction for at least five years.  But who's counting.
It will be gone by Christmas.
David
ps:  I voted today.  I hope you did too.